In order to ensure that all personnel can take actions on the basis of a common understanding, the Riken Vitamin Group has established "Our View of CSR" which defines the Group's approach to CSR, and our our fundamental CSR policy which specifies how to execute that approach based on the seven core subjects of ISO26000*.

*ISO26000: An international standard intended to provide organizations with guidance concerning social responsibility.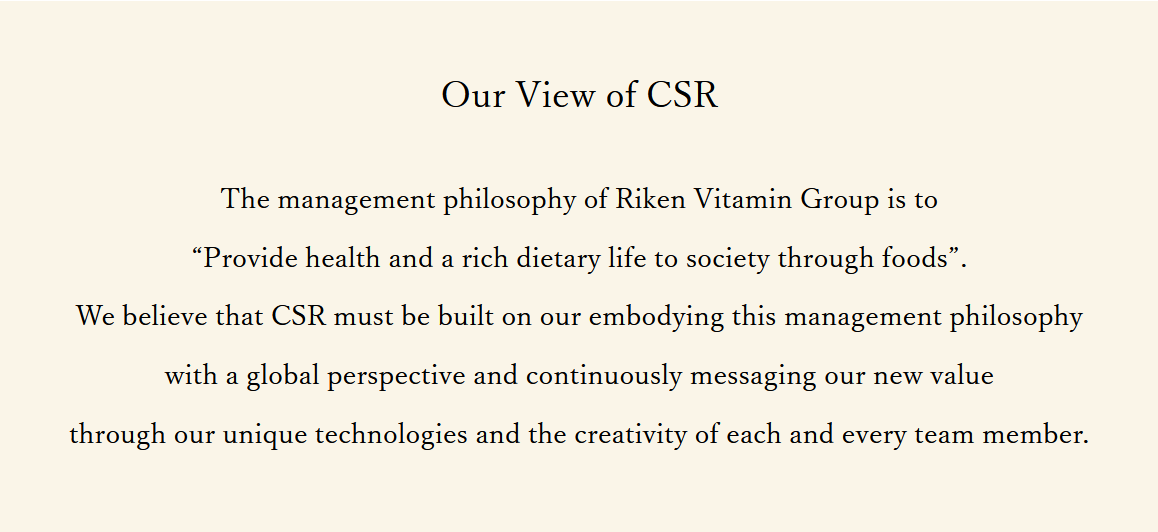 Our fundamental CSR policy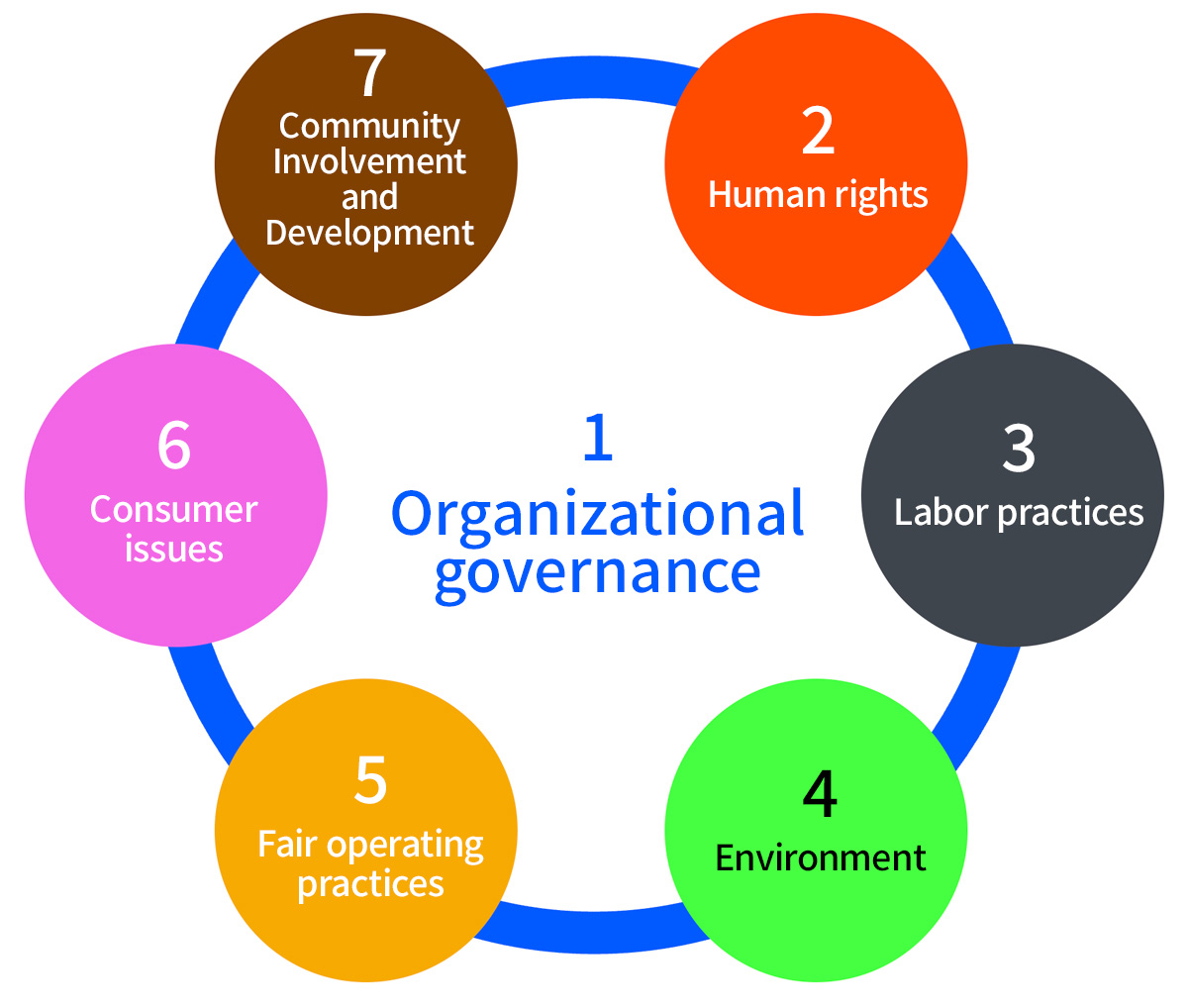 1. Organizational governance
The Riken Vitamin Group complies with the laws and regulations of all countries and regions where the Group conducts business, and takes into consideration the effects or its actions on all stakeholders. Our group has built an organization that appropriately discloses information, and allows prompt decision-making for transparent business management.
2. Human rights
The Riken Vitamin Group recognizes diversity in talent, values, and ideas, with a respect for the human rights of all stakeholders.
3. Labor practices
The Riken Vitamin Group strives to create an environment where employees can work at ease.
The Group aims to establish an unfettered culture in which employees can display their abilities without limitation, and find their jobs rewarding.
4. Environment
The Riken Vitamin Group focuses on effectively using natural raw materials, as this is a central tenet of its business activities.
The Group pursues harmony between society and nature, valuing the preciousness of the Earth's environment.
5. Fair operating practices
The Riken Vitamin Group conducts fair and honest business transactions based on a spirit of corporate ethics.
The Group also values mutually-trusting relationships with business partners.
6. Consumer issues
The Riken Vitamin Group makes use of its proprietary raw materials and technologies to provide safe and secure products and services that contribute to better customer satisfaction.
7. Community Involvement and Development
The Riken Vitamin Group makes efforts to contribute to the development of the community by exercising its business assets and knowledge.