In our food business, we focus on the three areas of Dressings, Seaweed, and Extracts/Seasonings and offer products across a wide range of categories through both consumer-oriented B2C and company-oriented B2B channels.
Dressing
Highlighting taste and flavor using our proprietary extracts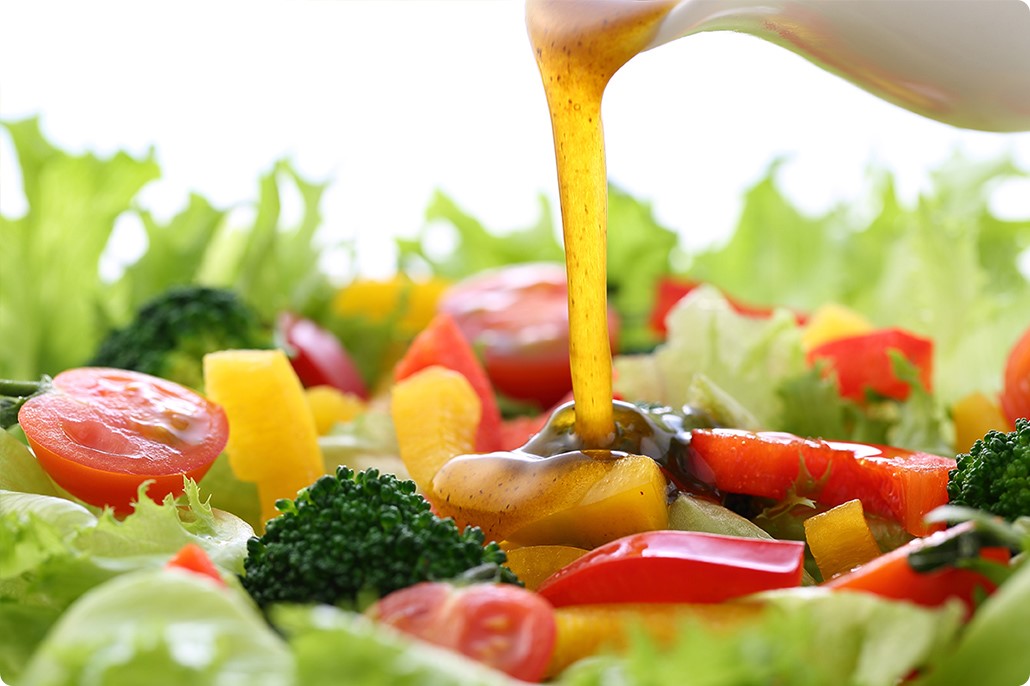 Our signature Non-Oil Dressing was developed to enhance the enjoyment of seaweed.
The packets of non-oil dressing with green perilla included in our "Nama Kaiso (fresh seaweed) Salad" launched in 1986 were met with such enthusiasm by consumers that we launched our Non-Oil Super Dressing with Green Perilla (the present-day Riken no Non-Oil Dressing with Green Perilla) in 1989 which was a major hit. We carved out a new category in the dressing market: Non-Oil.
The dressings we produce, including our Non-Oils, capitalize on our extracts and seasonings for maximum flavor and great taste.
We are working to expand their uses beyond salads, as they are "genius seasonings" capable of enhancing many different foods.
Seaweed
Delivering pleasant tastes and nutrients from the sea to your table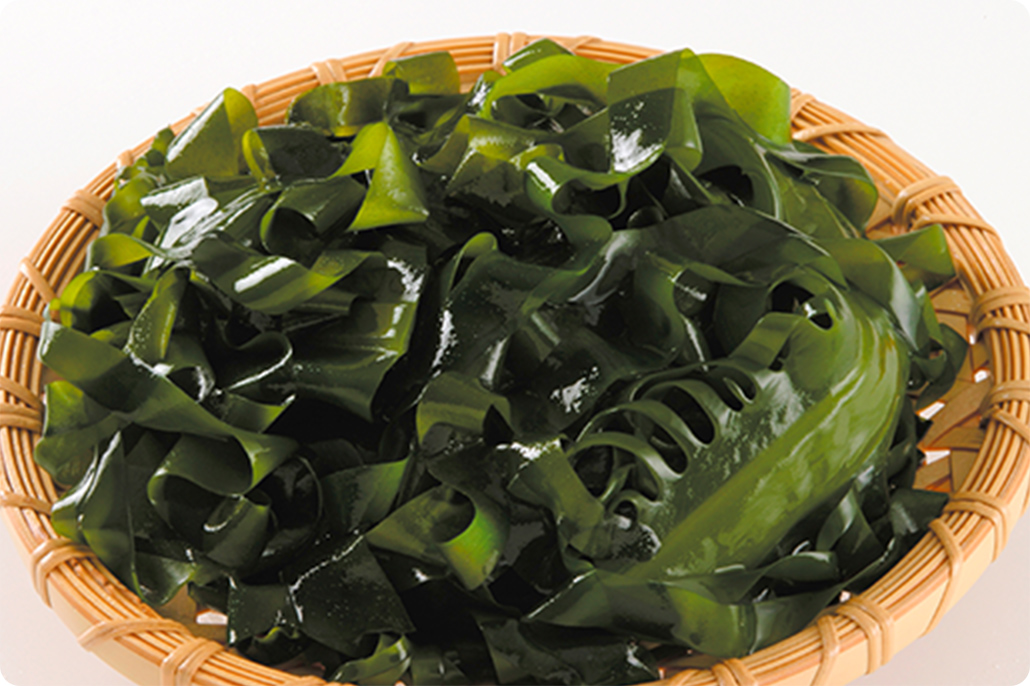 The origin of our wakame business was the launch of "Nama Wakame (fresh wakame) Wakame-chan" using the technology to preserve fresh wakame. We then pursued research to meet the demand for pleasant taste and ease of use, which led to the creation of a dried cut wakame product Dried Wakame "Fueru Wakame-chan". We worked on the development of various products such as wakame soup and seaweed salad, as well as the proposal of recipes. Many wakame dishes are popular today, not only at home, but also in school lunch programs and the restaurant industry.
In recent years, the company has expanded its product lineup to include "frozen wakame marugoto wakame," which allows diners to enjoy the texture of freshly harvested wakame.
In addition, we launched "Tokimeki Kaisoya", a unified brand of seaweed in 2016 to develop products utilizing various seaweeds and to communicate the appeal of seaweeds.
Extract / Seasoning
Enriching natural flavors and tastes from livestock and marine products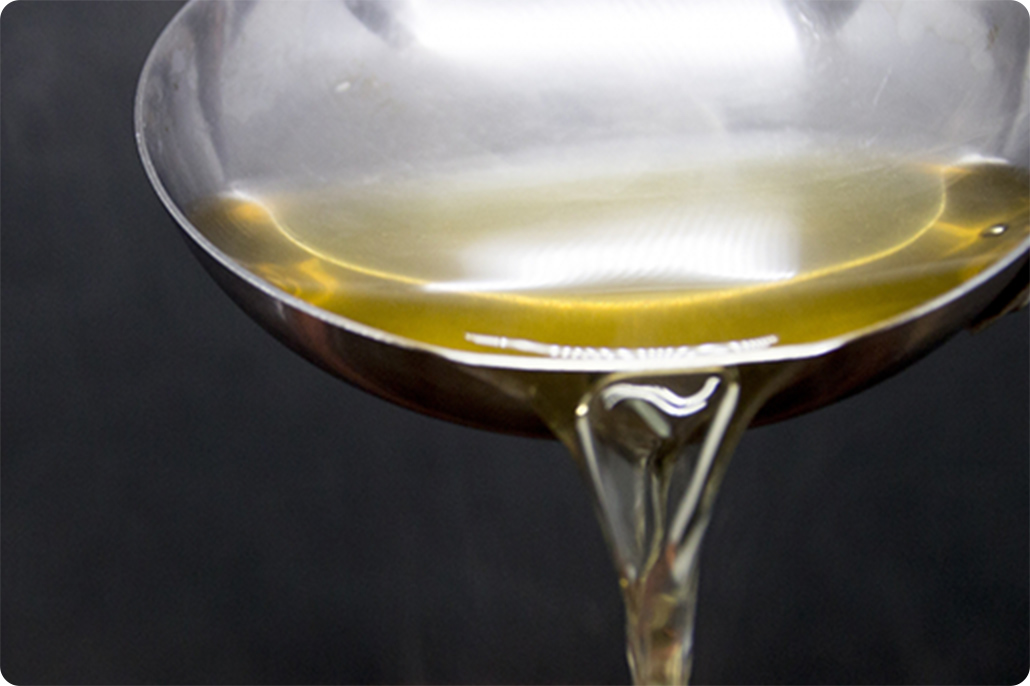 To season foods, natural seasoning extracts are indispensable. Riken Vitamin started the production of meat extracts and ramen noodle soup using the technologies of extraction, refining, and concentration that were gained through vitamin A extraction. We supply various extracts, including those from marine products, such as bonito and scallops, and meat extracts from beef, pork, and chicken, as raw materials and ingredients. Moreover, we provide food manufacturers with customized, raw material-based seasoning blends to help create high-quality and pleasant taste in processed foods. We also develop dressings, soup, soup stock, and retort-packed foods using our extracts and provide them to households, as well as to school lunch programs and the restaurant industry.
Major products
Consumer products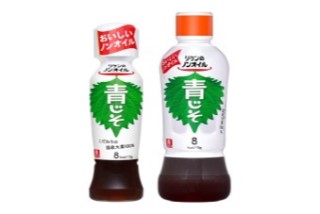 Dressing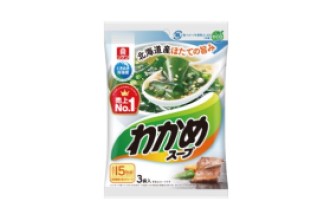 soup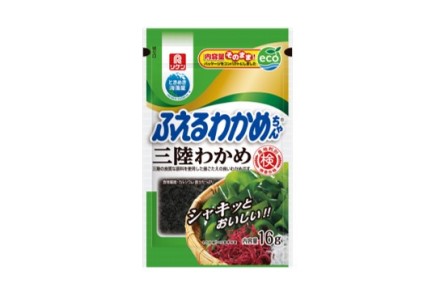 Fueru Wakame-chan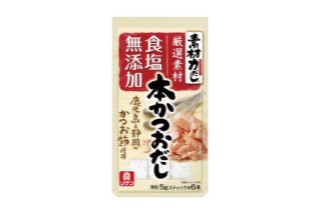 Japanese Soup Stock Granules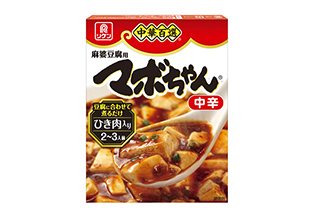 Retort-packed products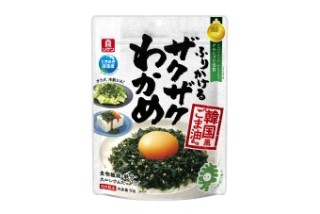 Other seaweed products
Commercial products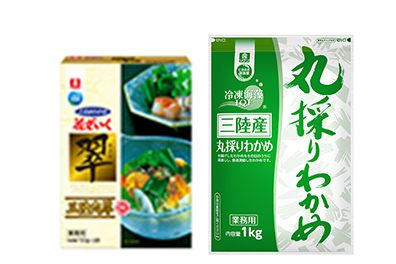 Seaweed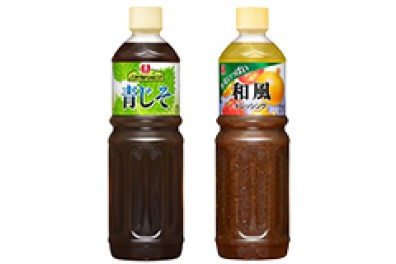 Salad-related product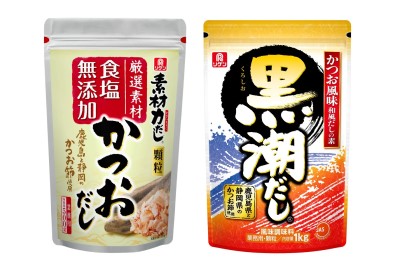 Japanese seasonings / sauces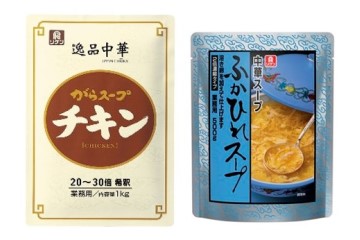 Chinese seasonings / soup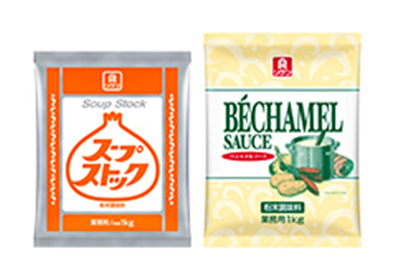 Western seasonings / soup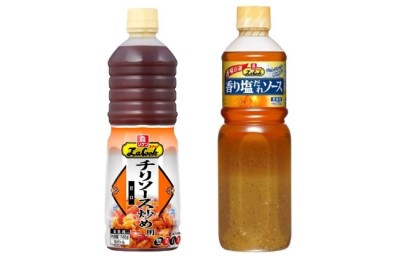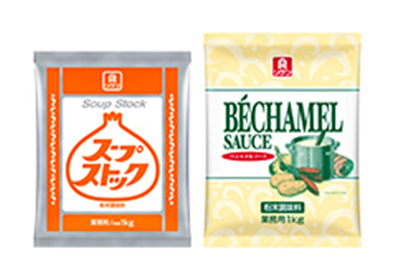 LaCook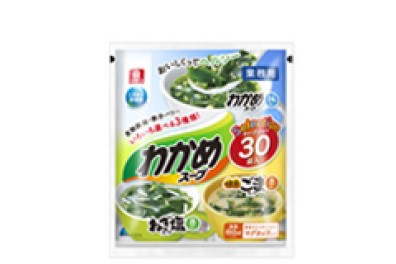 Pre-portioned soup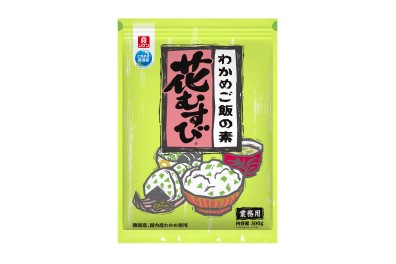 Rice seasonings
Healthy Balance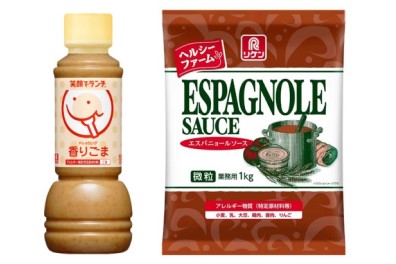 Healthy Farm / Egao de Lunch
Procecced food ingredients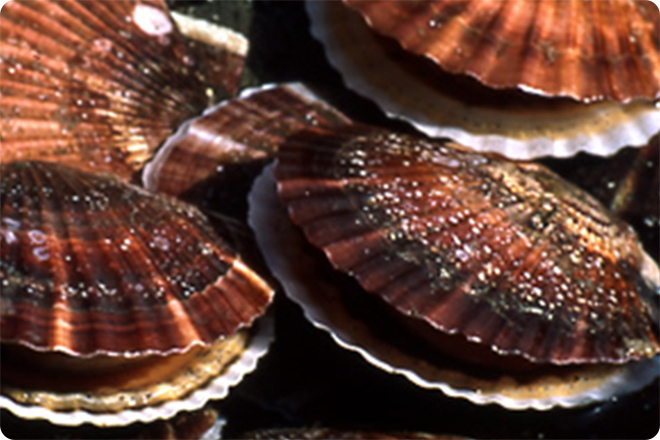 Seafood / meat extracts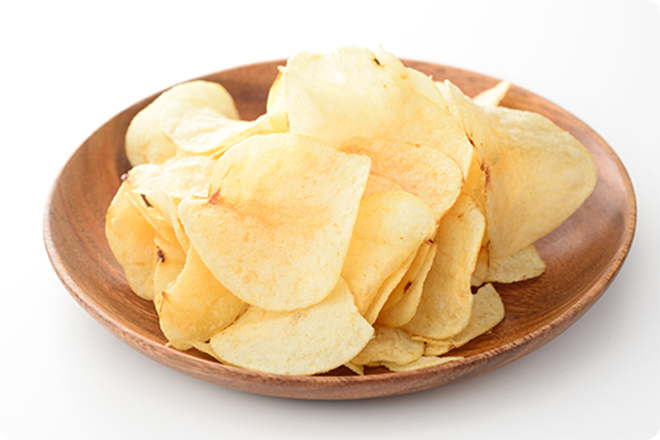 Seasonings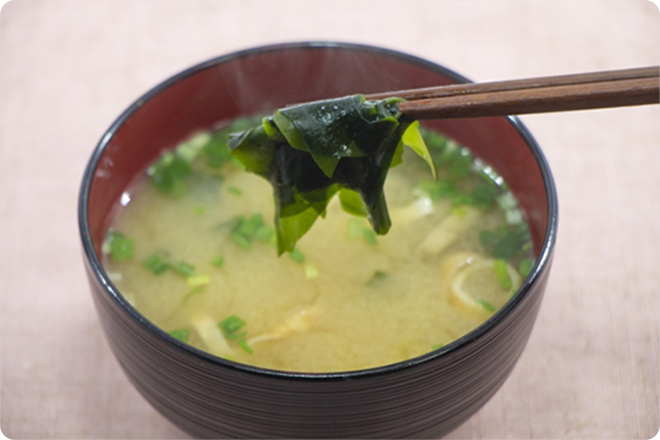 Cut wakame
Presentation Center for sharing food-related information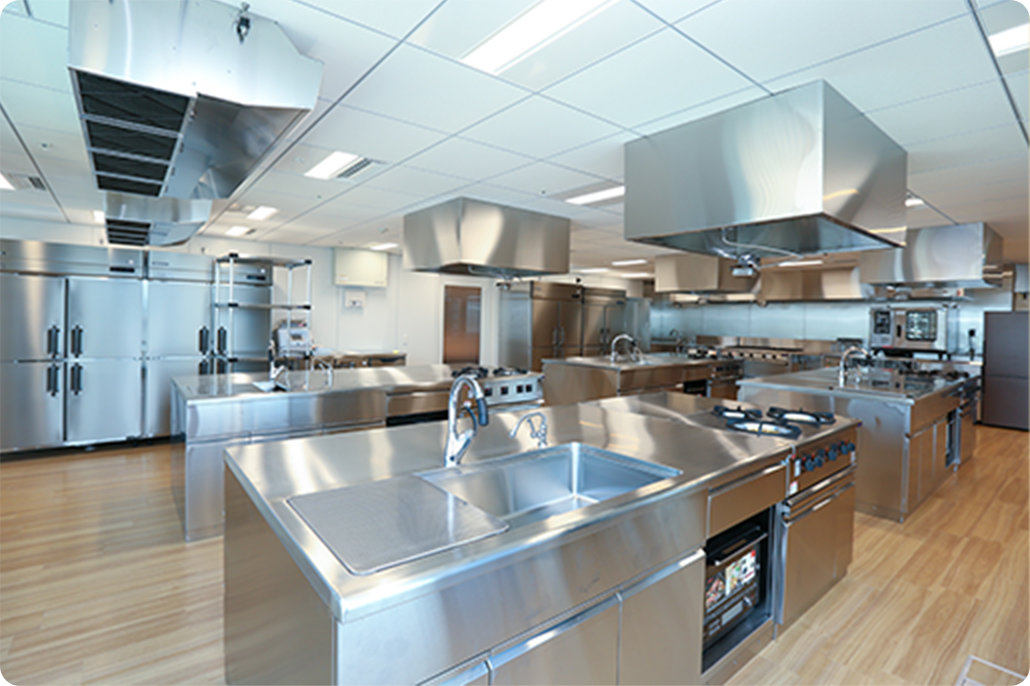 We have a presentation room and fully equipped kitchen in our Head Office, where we work with distributors, nutritionists, and other customers to come up with menu proposals and share information about our new and existing products for household and commercial use.
Through active communication, we identify the needs of consumers and clients to inspire new ideas.