We create the future of food through our outstanding technologies to preserve natural goodness and R&D approach to promoting human health.
It all began with our revolutionary vitamin A extraction technology
The Institute of Physical and Chemical Research (Rikagaku Kenkyusho or RIKEN), Riken Vitamin's technological roots, was founded in 1917 and produced many preeminent scientists including Nobel laureates Hideki Yukawa and Shinichiro Tomonaga as well as Katsumi Takahashi who succeeded in the extraction of vitamin A.
In 1938, Riken Eiyo Yakuhin Co., Ltd. was established to commercialize the laboratory's achievements. In 1949, the company's Vitamin A Division was spun off into the newly established Riken Vitamin Oil Co., Ltd. In 1980, the company name was changed to its present Riken Vitamin Co., Ltd.
Molecular distillation, developed for the industrial concentration of vitamin A, was a revolutionary technology and the basis of all subsequent developments at Riken Vitamin.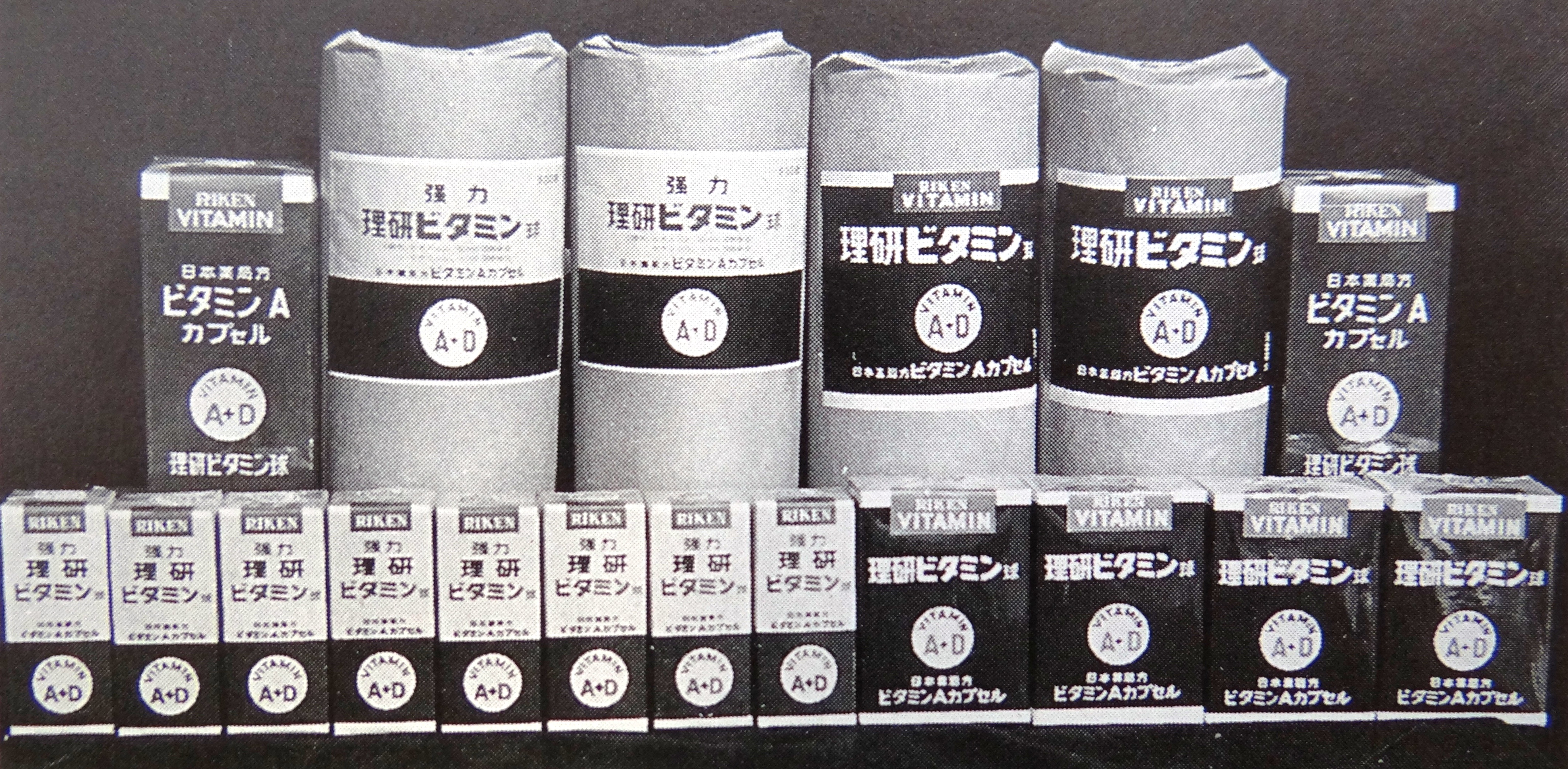 Reliable quality and technology fostered through the effective use of natural materials
Underpinning our research and development is the philosophy of "effectively utilizing natural materials." This policy is alive in everything we do, from vitamins to meat extracts to pigment extraction, monoglyceride distillation and concentration, and formulation of vitamins into capsules and beads.
Our technologies preserve the goodness of nature, and our R&D approach is to promote human health. These are integrated into one to inform the uniquely original product creation at Riken Vitamin.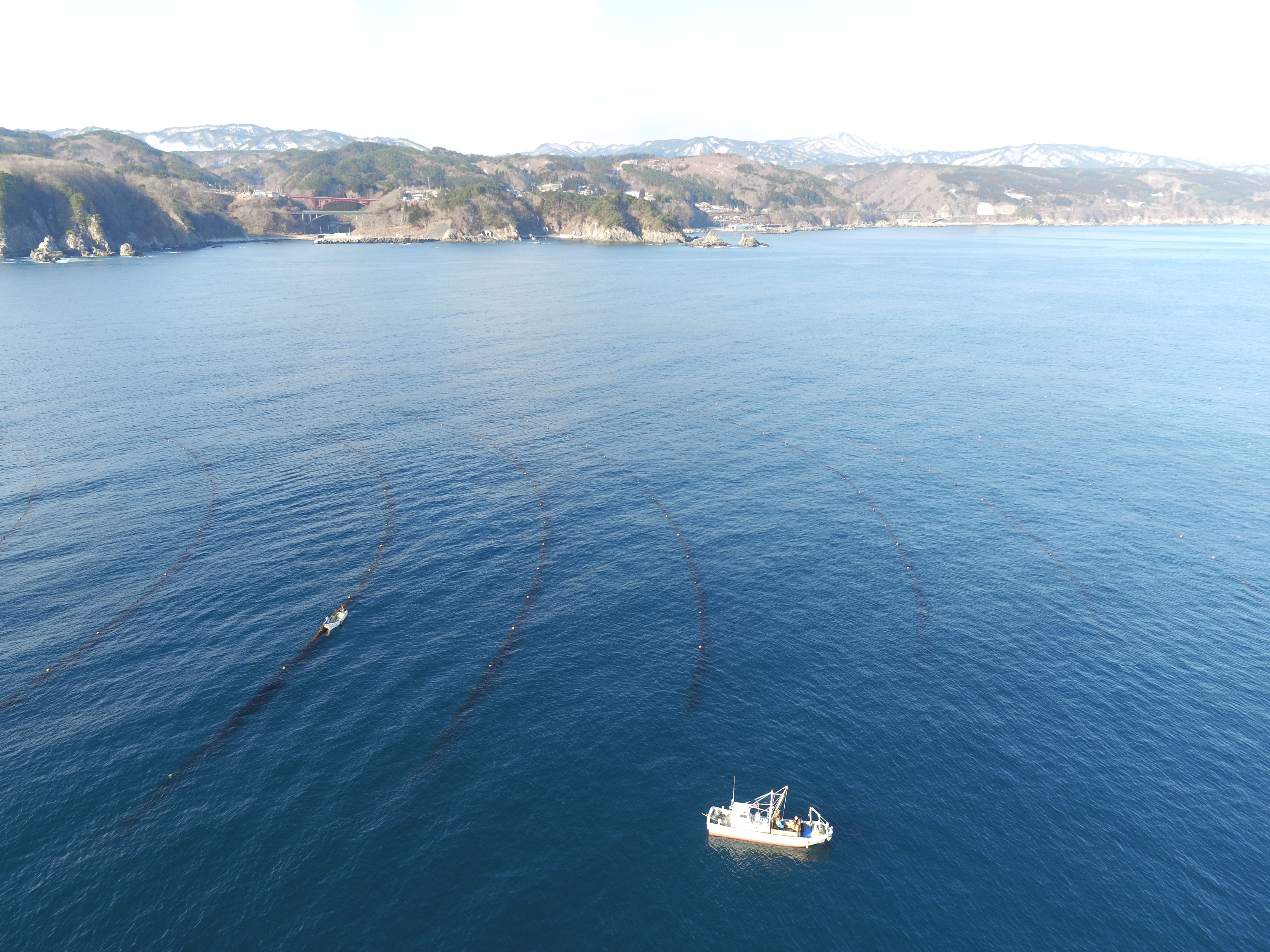 R&D areas
Food Development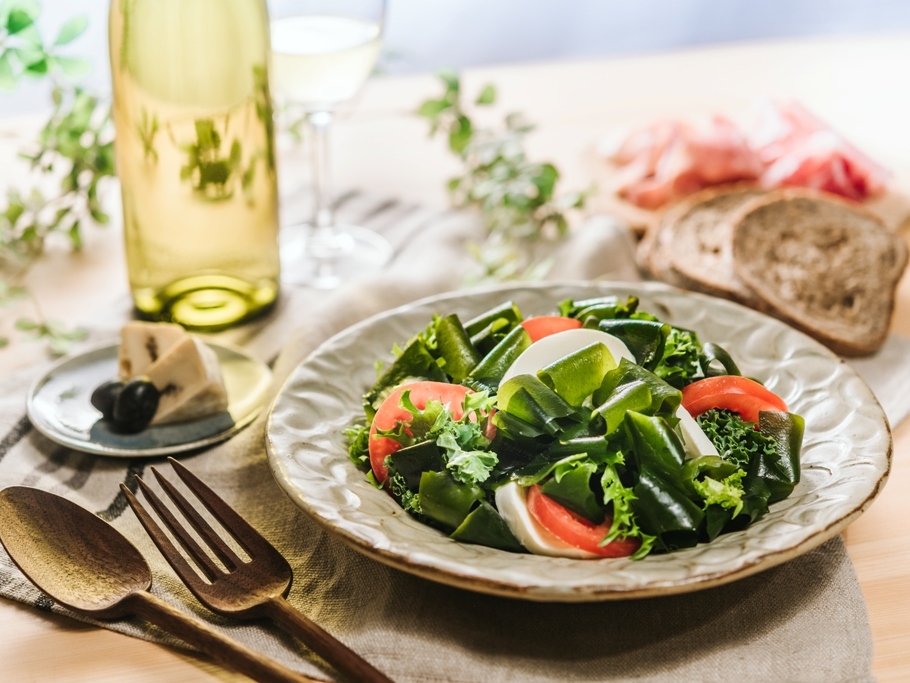 In the area of food, we mainly develop seasonings products and seaweed-related products such as wakame seaweed. Seasonings include Riken no Non-Oil dressings, Sozairyoku Dashi, and seaweed-related foods including Fueru Wakame-chan and Wakame Soup.
Riken no Non-Oil

Sozairyoku Dashi

Fueru Wakame-chan

Wakame Soup
They are delivered to consumers through various routes including commercial routes for home consumption, school lunches and company canteens, and special channels for processed foods to meet specific needs. They have won the hearts of many customers since their launch. Our food product design is based on market surveys which consider consumer preferences and lifestyles. We are committed to developing safe, healthy, and tasty foods that meet increasingly diverse needs and make everyone happy. We also develop extracts and seasoning blends from agricultural, marine, and livestock products. These extracts and seasonings can impart flavors to foods that are essential for creating delicious taste, such as umami, body, intensity, mellowness, and sizzle or other elements which are key to creating delicious tastes. They can also provide a masking function. They are therefore used not only in our own products but also in a wide range of processed foods.
Food improving agent Development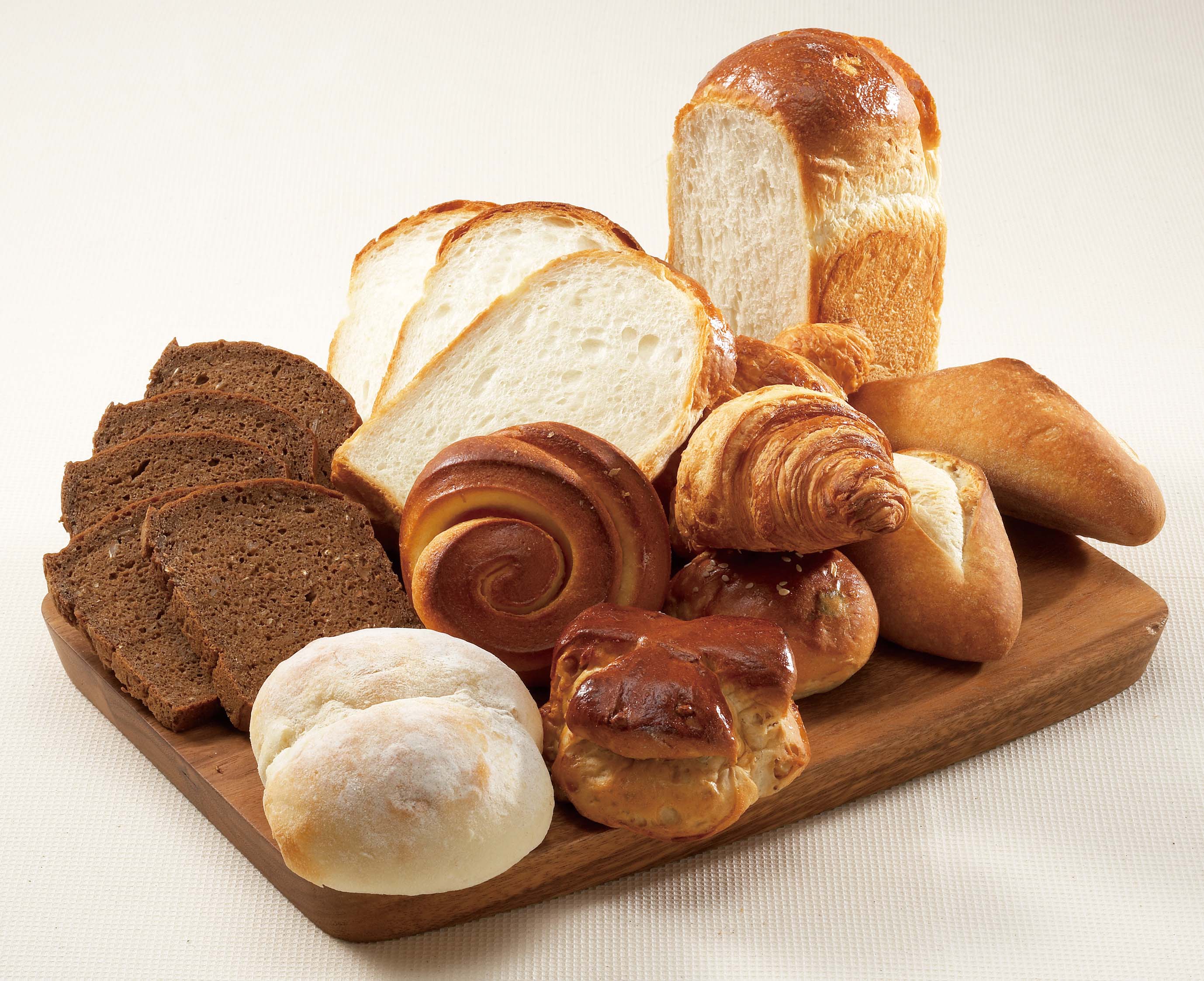 Food improving agent development includes emulsifiers and other improving agents, vitamins, and food coloring.
In the improving agent field, we develop various emulsifiers, including monoglycerides, obtained by our proprietary reaction and distillation technologies, and formulations designed to maximize the performance of these emulsifiers.
We have also provided users with naturally derived vitamin E using our advanced know-how for refinement, production, and formulation, and with high-value-added formulations of natural food colorings.
These products are in wide use not only in Japan but all around the world. We also meet the increasingly diversifying needs of society by developing a wide range of applications and conducting studies to improve the quality of processed foods.
Chemical improving agent Development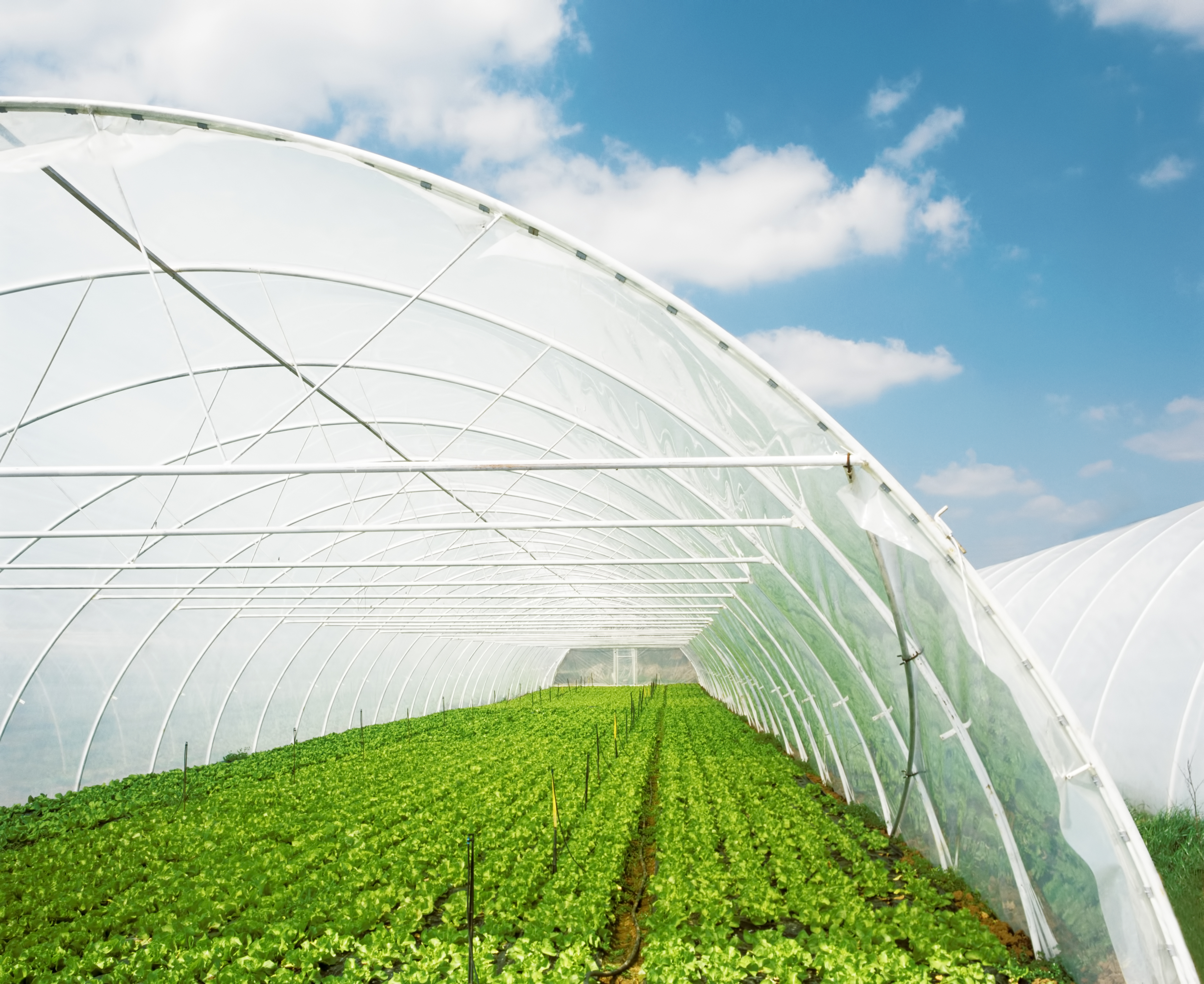 In the chemical field, we offer plastic additives (highest sales by volume) as well as additives for rubbers, cosmetics, textiles, lubricants, paints, and inks.
When we initially applied our food improving agents to uses in the chemical field, customers liked the safety that our food-approved products offered, and they use them mainly in plastic food wraps and food containers. We later developed products for various other uses and expanded our marketing channels accordingly. Our chemical improving agents, primarily made of vegetable oils, are highly regarded as being plant-based, environmentally conscious products.
The photograph shows greenhouses on a farm. Our anti-fogging agents keep the plastic from clouding up, allowing sunlight into the greenhouses for more robust growth of vegetables.
Health Care Development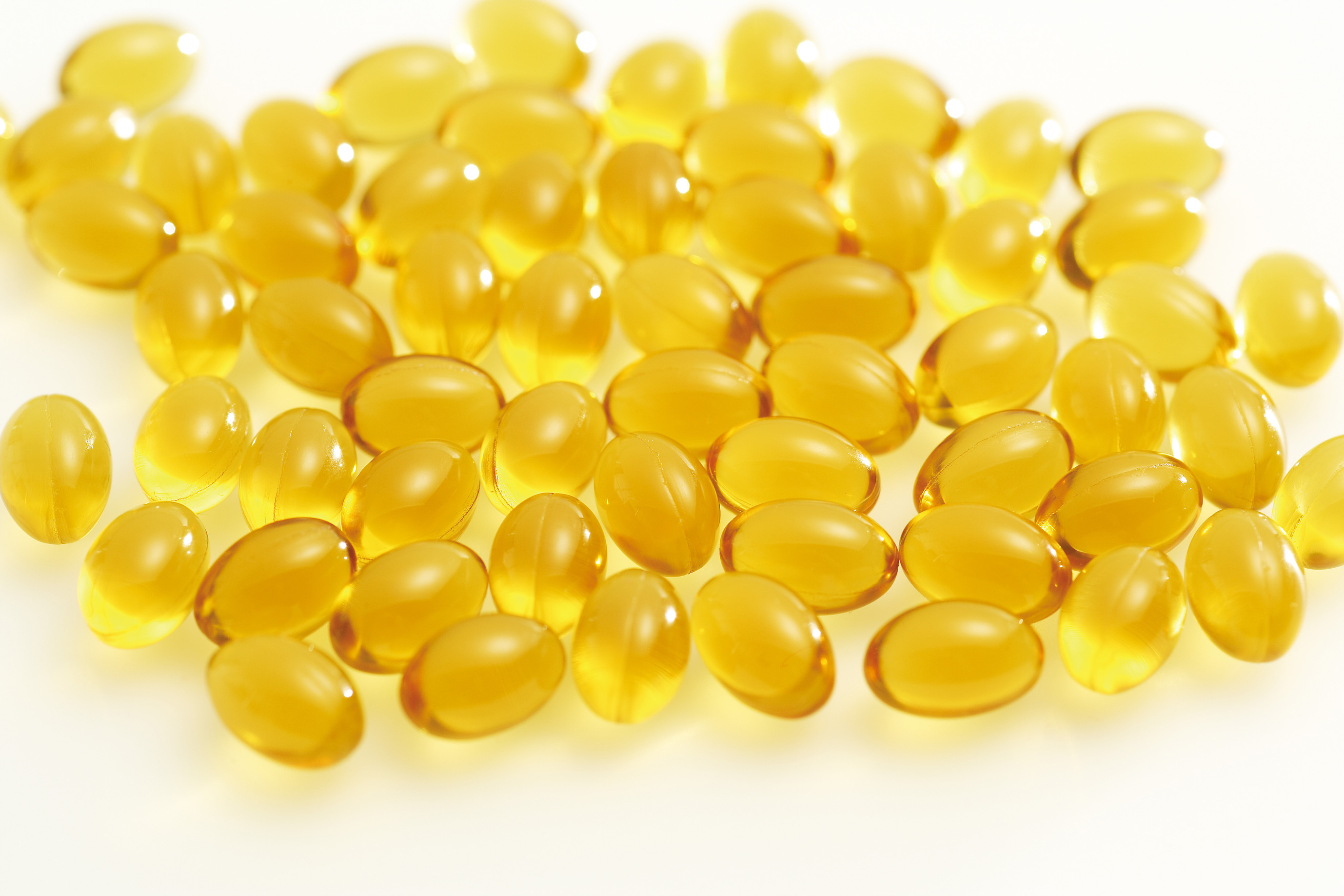 Since our founding, we have developed vitamins and foods for better health.
We have also dedicated long years to the study of the health benefits of seaweed, particularly wakame, which is a healthy ingredient and a staple of the Japanese diet from days of old. Our efforts bore fruit in the development of mekabu fucoidan as an ingredient for foods with functional claims.
In addition to seaweed, our research into colorants also goes back to our early years, where we discovered the health benefits of crocetin, the main component of gardenia yellow colorant.
We are committed to continue developing products that provide value in "extending healthy life expectancy" and "improving quality of life".
R&D facilities
Presentation Center
We have a presentation room and fully equipped kitchen in our Head Office, where we work with distributors, nutritionists, and other customers to come up with menu proposals and share information about our new and existing products for household and commercial use.
Through active communication, we identify the needs of consumers and clients to inspire new ideas.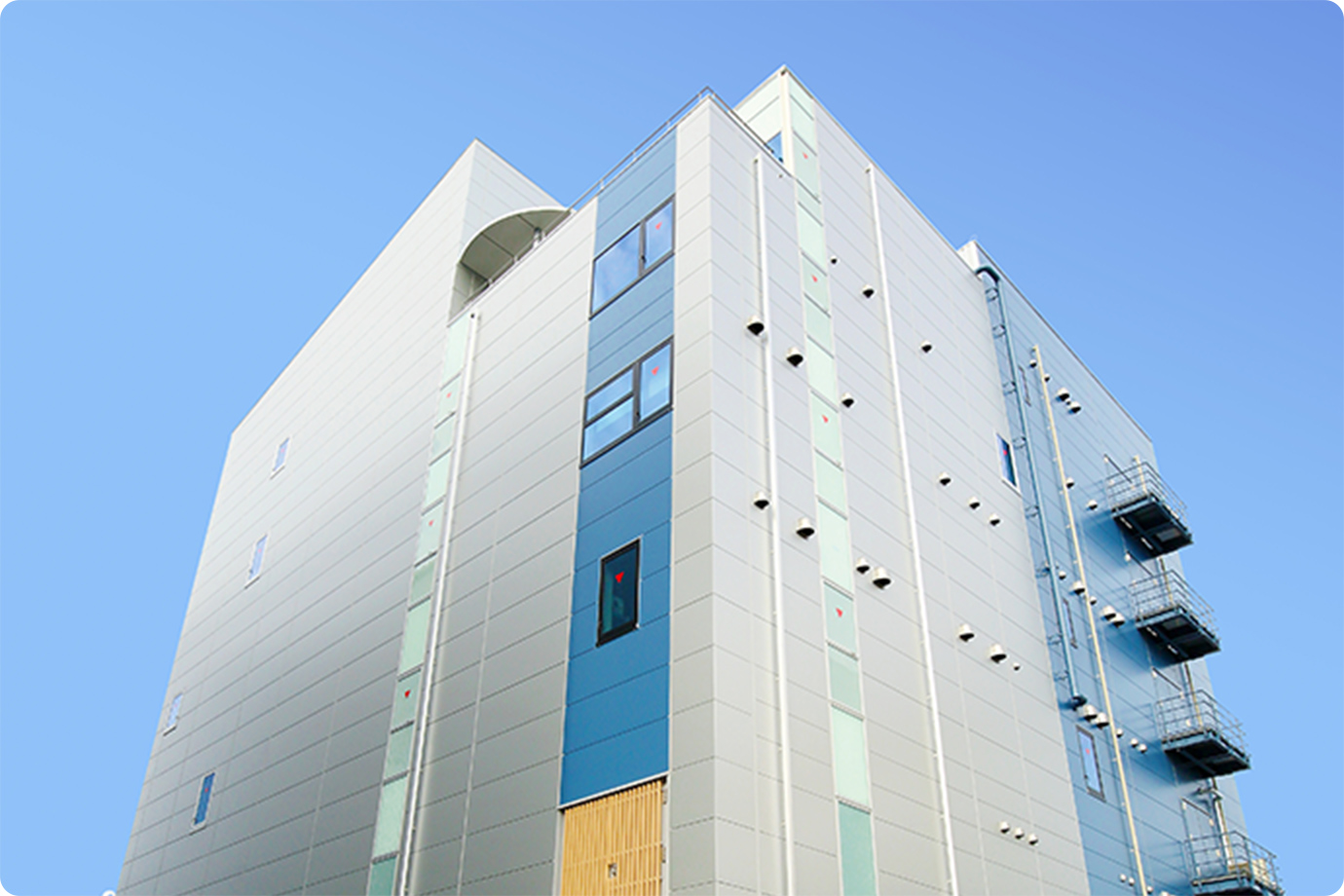 Application & Innovation Center
Our research and development facility is dedicated to solving the challenges faced by processed food manufacturers and proposing new added value.
With various state-of-the-art food processing equipment, our staff with specialized knowledge and expertise works together with customers to create prototype samples using our food improving agents.
We also collaborates with overseas application centers.